REVIEWED P2 OPTIONS
for the
Hospitals - Purchasing Process
Following are a set of P2 options you may wish to implement. No option is perfect for everyone, but sometimes options that have worked at one facility can work at yours. They might also serve as inspiration.
Reviewed Hospitals - Purchasing Options
Following are a list of options that have been reviewed by pollution prevention specialists. These options have worked at other facilities and may work at yours.
Work with suppliers
Call upon vendors and group purchasing organization (GPO) to identify and develop alternatives for harmful and/or wasteful products and materials.
Wasteful Packaging
Work with suppliers to minimize wasteful packaging.
reusable shipping
Receive supplies in reusable shipping containers.
(PVC) and DEHP
Evaluate alternatives to polyvinyl chloride (PVC) and DEHP-containing products.
Centralized System
Central system in place for tracking and quantifying the amount of chemicals purchased, dispensed, and disposed of.
Linen Purchase
Work with your linen provider to upgrade equipment to lower water and energy usage.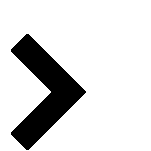 Find Options for other processes