REVIEWED P2 OPTIONS
for the
Hospitals- Energy Use Process
Following are a set of P2 options you may wish to implement. No option is perfect for everyone, but sometimes options that have worked at one facility can work at yours. They might also serve as inspiration.
Reviewed Hospitals- Energy Use Options
Following are a list of options that have been reviewed by pollution prevention specialists. These options have worked at other facilities and may work at yours.
Conduct Baseline Assessment
Create a baseline of energy performance for your healthcare facility using EPA's benchmarking tool.
Upgrades to Facility
Implement upgrades in the following areas. a. Heating/ventilation upgrades b. Air-side cooling economizer cycle c. Programmable thermostats d. Control ventilation rates to minimum requirements e. Energy-efficient lighting upgrades f. Lighting occupancy sensors
Water Conservation
Implement some of the following water-efficient equipment or practices. a. Low-flow toilets b. Low-flow faucets c. Automatic faucet shut-off d. Low-flow showerheads e. Flow-control mechanisms f. Recirculating cooling water g. Recirculating sterilizer water h. Kitchen equipment i. Regular inspection and repair of leaks j. Landscaping/irrigation k. Low-water, x-ray process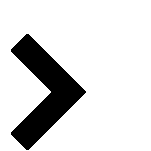 Find Options for other processes