REVIEWED P2 OPTIONS
for the
Printing-Pre-press Operations Process
Following are a set of P2 options you may wish to implement. No option is perfect for everyone, but sometimes options that have worked at one facility can work at yours. They might also serve as inspiration.
Reviewed Printing-Pre-press Operations Options
Following are a list of options that have been reviewed by pollution prevention specialists. These options have worked at other facilities and may work at yours.
Use Chemical Substitutes for photographic films
A non-silver substitute may be an option.
Use Electronic Imaging that has Editing Capabiliti
Use electronic imaging to reduce multiple steps involved in photodeveloping
Implement a Chemical Inventory Program
Track inventory to utilize photodeveloping chemicals, paper, and film before their expiration.
Change Operational and Work Practices
Implement changes to reduce chemical use in spent chemical and heavy metal recovery and recycling. Some possible steps towards this goal include: reducing chemical bath contamination, counter current washing, filtrating screen making wastewaters to remove particulates, recycling plates and plate materials, or returning plate materials to the manufacturer or to a metal recoverer.
Use Alternative Chemicals
Eliminate the need for pretreatment if wastewaters are being discharged into the sewer by using water-developed lithographic plates and film instead of solvents in processing.
Substitute bleaches
Substitute Iron-EDTA bleaches for ferrocyanide bleaches This modification may eliminate particular treatments and disposal requirements
Use a washless processing system
Implementing this technology is expensive, but will reduce wastewater by as much as 97%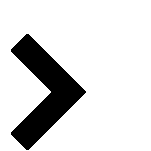 Find Options for other processes