REVIEWED P2 OPTIONS
for the
Printing- Press Operations Process
Following are a set of P2 options you may wish to implement. No option is perfect for everyone, but sometimes options that have worked at one facility can work at yours. They might also serve as inspiration.
Reviewed Printing- Press Operations Options
Following are a list of options that have been reviewed by pollution prevention specialists. These options have worked at other facilities and may work at yours.
Substitute Diaphragm Pumps for Mechanical Vane Pum
To reduce ink vaporization as diaphragm pumps to not need to heat ink as much as mechanical vane pumps do.
Recycle waste solvents
Segregating solvents might afford reuse (for equipment cleaning or ink thinning)for either on-site or off-site
Use Alternative Ink and Cleaning Products
Use Alternative Ink and Cleaning Products with reduced VOC emissions from printing and press clean up Substitute solvent based inks with vegetable oil or water based inks where applicable. Use low VOC or VOC-free cleaning solutions. A new printing system that features an oil-based lithographic ink that can be converted to a water-soluble state is currently available, allowing a water-based blanket wash to be used.
Install automatic ink levelers
These will help to keep ink conditions optimal.
Use automatic cleaning equipment
Automatic cleaning equipment can often be retrofitted to existing processes and operations. Typically, lower volumes of cleaning formulations are applied with such cleaning equipment, air contact, and thus volatilization, is reduced, and most are designed to include recycling and reuse of cleaning solutions
Minimizing finished product rejects by automating
Minimizing finished product rejects by automating (non-contact) monitoring technologies which detect tears in web and press performance
Use fountain coolers
Using fountain coolers to reduce evaporation from the dampening fountain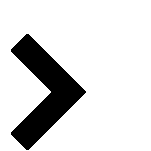 Find Options for other processes