REVIEWED P2 OPTIONS
for the
Oil and Gas - Dry Bed Absorption Process
Following are a set of P2 options you may wish to implement. No option is perfect for everyone, but sometimes options that have worked at one facility can work at yours. They might also serve as inspiration.
Reviewed Oil and Gas - Dry Bed Absorption Options
Following are a list of options that have been reviewed by pollution prevention specialists. These options have worked at other facilities and may work at yours.
Reduce air emissions (e.g., SO2)
Operate equipment efficiently to minimize air emissions.
Inspect, monitor, and maintain equipment regularly.
Install and maintain catalytic converters.
Reduce horsepower demands to reduce emissions.
Manage catalysts
Substitute a less hazardous catalyst.
Use catalyst completely before removing from the system.
Regenerate spent catalyst.
Minimize the generation of blowdown
Substitute brand of scale inhibitor for more effective brand.
Recycle back into production stream.
Operate cooling towers efficiently to minimize the generation of blowdown.
Cascade water use.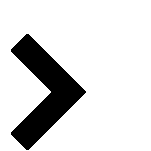 Find Options for other processes