REVIEWED P2 OPTIONS
for the
Oil and Gas - Truck Transportation Process
Following are a set of P2 options you may wish to implement. No option is perfect for everyone, but sometimes options that have worked at one facility can work at yours. They might also serve as inspiration.
Reviewed Oil and Gas - Truck Transportation Options
Following are a list of options that have been reviewed by pollution prevention specialists. These options have worked at other facilities and may work at yours.
Recycle rinse water
Recycle wash and rinse water within a closed loop system (e.g., rinse water from the last rinse can be recycled as wash water for the cleaning step.)
Manage spilled chemicals
Store and maintain chemicals properly to prevent spills or leaks.
Only retain the smallest possible quantities.
Recycle spent filters and liquids
Before recycling spent filters, drain all free liquids from the cartridge or filter media into a container. Recycle free liquids, if possible.
Instrall purification equipment
Install lubricating oil purification equipment to reduce frequency of conventional filter replacement.
Explore filterless cleaning
Evaluate applicability of filterless centrifugal oil cleaning. (Use spinners to replace or lengthen oil filter life.)
Use reusable filters
Use stainless steel, reusable filters.
Manage oil filters
Keep good records of truck maintenance and replace filters as infrequently as possible to ensure maintenance.
Change filters only when necessary. Use differential pressure as an indicator of needed change.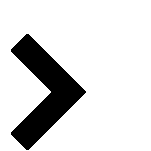 Find Options for other processes