REVIEWED P2 OPTIONS
for the
Dry Cleaning - Recycling Process
Following are a set of P2 options you may wish to implement. No option is perfect for everyone, but sometimes options that have worked at one facility can work at yours. They might also serve as inspiration.
Reviewed Dry Cleaning - Recycling Options
Following are a list of options that have been reviewed by pollution prevention specialists. These options have worked at other facilities and may work at yours.
Buy recycled
Buy materials from vendors that recycle or reuse containers.
Separate containers
Keep each waste in a separate container for recycling.
Segregate hazardous waste
Do not allow nonhazardous waste to become contaminated with hazardous waste. If it does, the nonhazardous waste must be disposed of as hazardous waste, which is very costly.
Solvent recovery
Use on-site recovery techniques like closed loop evaporation and distillation units to make solvents reusable.
Solvent recycling
If the solvents cannot be made reusable, try to find a way to recycle them. Or, purchase solvents from a company that will pick up and recycle the spent solvent.
Water reuse
Use water from the seperator or condensing unit as spotting solution.
Hanger reuse
Encourage customers to bring back hangers that they don't need.
Plastic bag reuse
Do not staple receipts to plastic bags. It makes them harder to recycle. Instead, attach the receipt to the hanger.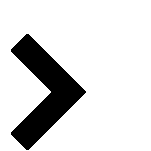 Find Options for other processes