REVIEWED P2 OPTIONS
for the
Dentistry Process
Following are a set of P2 options you may wish to implement. No option is perfect for everyone, but sometimes options that have worked at one facility can work at yours. They might also serve as inspiration.
Reviewed Dentistry Options
Following are a list of options that have been reviewed by pollution prevention specialists. These options have worked at other facilities and may work at yours.
Proper disposal of fixer
Keep used fixer out of drains. Do not discharge untreated fixer to storm or sanitary sewers.
Collect used fixer
Collect used fixer in an appropriately marked container. Recycling services will pick up used fixer and recover and sell the silver.
Sell recovered silver
Install a silver recovery unit designed for small quantities of waste material. Capture recovered silver and sell it to a metal reclaimer.
Recycle used fixer, x-ray film, lead foils
Recycle used fixer, x-ray film and lead foils through companies that accept them. Silver and lead should be kept out the wastebaskets and garbage cans.
Capture and recycle amalgam
Amalgam particles end up in the sewer ad wastewater. Use screens or traps to capture amalgam particles and recycle them.
Use non-hazardous cleaners
Use cleaners for developer systems that don't contain chromium. Check the MSDS sheet for any cleaner before purchasing it. Cleaners containing chromium must be disposed of as hazardous waste.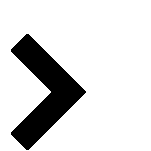 Find Options for other processes