REVIEWED P2 OPTIONS
for the
Jewelry Process
Following are a set of P2 options you may wish to implement. No option is perfect for everyone, but sometimes options that have worked at one facility can work at yours. They might also serve as inspiration.
Reviewed Jewelry Options
Following are a list of options that have been reviewed by pollution prevention specialists. These options have worked at other facilities and may work at yours.
Consider reusable investment
Look for reusable investment to eliminate all environmental problems.
Find a market for waste
Find a market for waste investment.
Reduce carrying distances
Set up work area more efficiently to reduce carry distances for flasks to save time and prevent dropping, etc.
Use alternative flask design
Develop alternative flask design that uses less investment.
Train workers to prevent spills
Start a clean shop program to train employees to keep work areas clean to prevent spills and waste.
Start worker incentive program
Begin an employee incentive program to reward development of best operating practices that reduce loss from rejects and excessive investment use.
Use flasks more effectively
Utilize flasks more effectively to get as much jewelry as possible per flask.
Create standards for mixing
Develop Standard Operating Practices for mixing investment to prevent rejects and failure.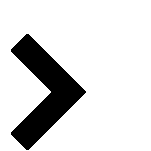 Find Options for other processes