REVIEWED P2 OPTIONS
for the
Solvents Process
Following are a set of P2 options you may wish to implement. No option is perfect for everyone, but sometimes options that have worked at one facility can work at yours. They might also serve as inspiration.
Reviewed Solvents Options
Following are a list of options that have been reviewed by pollution prevention specialists. These options have worked at other facilities and may work at yours.
Closed containers for waste
Store solvent waste in closed containers.
Ensure adequate containment
Ensure adequate secondary containment around solvent storage, and inspect regularly.
Use proper container labeling
Containers must be labeled with: proper chemical name(s) of contents; principal hazards; orange warning symbols and safety phrases
Flushing parts
Flush parts in freeboard area.
Minimize solvent pooling
Minimize the pooling of solvent on and in parts.
Correctly fill machine for cold cleaning
When batch cold cleaning, do not fill machine above fill line.
Spills - clean up
Clean up spills immediately.
Keep wipe rags contained
Store wipe rags in closed containers.
Avoid splashing
Do not agitate solvent to the point of causing splashing.
Control room drafts
When cover is open, control room drafts.
Avoid cleaning absorbent material
Do not clean absorbent materials.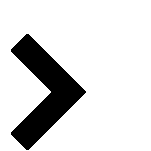 Find Options for other processes