REVIEWED P2 OPTIONS
for the
Printshops - Printing and Finishing Process
Following are a set of P2 options you may wish to implement. No option is perfect for everyone, but sometimes options that have worked at one facility can work at yours. They might also serve as inspiration.
Reviewed Printshops - Printing and Finishing Options
Following are a list of options that have been reviewed by pollution prevention specialists. These options have worked at other facilities and may work at yours.
Recover ink
Recover as much ink as possible. Preclean ink trays with rags before rinsing with water.
Fill ink fountains appropriately
Fill ink fountains only enough for a particular run or shift. Return all unemulsified inks into their covered containers.
Manage ink fountains cleaning
To minimize waste ink generation, clean ink fountains only when changing colors or when the ink might dry out between runs.
Install automatic ink levelers
Install automatic ink levelers to keep ink fountains at their optimal level for good print quality in large web presses.
Run similar jobs at same time
Run similar jobs simultaneously to minimize waste generation between cleanup and start of the next run.
Use special nondrying materials
Ink fountains can be left overnight if sprayed with special nondrying aerosol materials.
Dedicate one press for hazardous material
Dedicate one press for inks with higher hazardous pigments or solvents.
Reuse old inks
Save old inks and market as "house colors."
Donate unemulsified inks
Donate unemulsified inks to trade schools, colleges, etc.
Properly contain and cover wastes
Properly contain and cover all solid and liquid wastes - especially during transfer.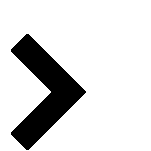 Find Options for other processes