REVIEWED P2 OPTIONS
for the
Coating-Clean Up Process
Following are a set of P2 options you may wish to implement. No option is perfect for everyone, but sometimes options that have worked at one facility can work at yours. They might also serve as inspiration.
Reviewed Coating-Clean Up Options
Following are a list of options that have been reviewed by pollution prevention specialists. These options have worked at other facilities and may work at yours.
Get the most from rags
Fold each rag and use all surfaces
Automated paint gun washer
Cleaning paint guns is a labor intensive process that can generate significant volumes of solvent waste. Companies have found that automated paint gun washing systems can significantly reduce labor costs, solvent usage, gun clogging and worker exposure to toxic chemicals.
Solvent distillation/reclamation
Solvent distillation units are often the single best option for anyone with a coating operation. If you are coating a product, you are probably using some kind of solvent. Using a column can reduce your waste and cut back on your solvent purchases. Distillation units are available in batch sizes from 2 to 250 gallons.
Staged rinsing
Extend solvent life through staged rinsing. By rotating three containers of solvent, emptying the dirtiest containers first, and continuing to use those that are less dirty, staged rinsing allows you to use less solvent or cleaning solution.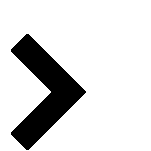 Find Options for other processes