REVIEWED P2 OPTIONS
for the
Inventory Management Process
Following are a set of P2 options you may wish to implement. No option is perfect for everyone, but sometimes options that have worked at one facility can work at yours. They might also serve as inspiration.
Reviewed Inventory Management Options
Following are a list of options that have been reviewed by pollution prevention specialists. These options have worked at other facilities and may work at yours.
Inventory control
Implement a system to closely track your inventory (the next two options are also good inventory management tools) Many companies spend thousands of dollars on materials they never use. Good inventory management allows older materials to be sold or returned before the expiration date, eliminates double purchases, and increases efficiency and productivity. Aim to achieve "just in time" ordering — ordering supplies only in the quantities needed — to use all of the materials on hand before ordering more.
Bar coding and scanning systems
Bar coding and scanning compliment just in time ordering.
Exchange or return unused chemicals
Consider advertising expired or unusable materials in the TNRCC's material exchange catalogue, the Resource Exchange Network for Eliminating Waste (RENEW). There is no charge to post an available material, and the catalogue is free from the TNRCC. RENEW is also on the Internet at www.renew.tx.org. To order call (512)239-3171 or visit the RENEW web site at the address above.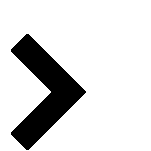 Find Options for other processes